If you are looking for the printing consumables for printers or copiers that combine both high quality and attractive price – RM Company has exactly what you are looking for.
RM company has been established in 1996 and since then has grown into a major supplier of printing consumables for the Russian market with a wide range of products under ProfiLine, Colouring & GalaPrint brands compatible with printers and copiers of Hewlett Packard, Canon, Epson, Oki, Lexmark, Panasonic, Xerox, Brother, Kyocera Mita, Sharp and etc. We are proud to offer our customers the products that are marked with top quality and accompanied by favorable price.
RM offers the following products:
Toner cartridges;

Bulk toner, OPC drums, rollers, blades, chips and other spare parts for laser cartridges;

Bottled inks, inkjet cartridges, CISS, photo paper and cleaning materials.
We consider individual approach to each customer to be the most important point of our corporate culture. Fruitful and mutually beneficial cooperation is an impulse to a confident development for both us and our clients. Our white-and-blue logo is well known in all major Russian cities as well as in several CIS states.

Our efficiency is a natural response to the success and well-being of our customers.

Twenty years of existence transformed us into a branchy structure with more than 200 employees all around the country.



Our dealer network is represented by more than 2000 long-term partners in more that 300 cities of Russia and CIS. We are cooperating well with both small companies and corporate giants. We have been distributing ProfiLine brand since 2001 and Colouring – since 2006. Items under those brands can fully satisfy the demand of fastidious Russian customer. Our consumables are usually three or four times cheaper than the original ones while they almost equalize in quality. The expendable printing materials of ProfiLine and Colouring are manufactured on the factories certified by ISO 9001, 14001 and 19792, STMC, REACH. All the products are also certified by ROSTEST.


Surely we can say that ProfiLine products absolutely justify it's motto – "Combining the best". Moreover we provide the guarantee for all the ProfiLine and Colouring products.



In 2007 we introduced the "Quality Print Hallmark" program aimed to test the laser cartridges and therefore guarantee the quality of supplied items. The additional testing is made on the most advanced equipment which allows to check every detail of cartridge. We provide the life-long warranty for the products.
We are proud to announce that since September 2017 we are certified to test our products under STMC standards. The tests help us to improve production quality and make it as close as possible to OEM level of printing density and toner consumption.
The capacity of our warehouse is more than 45 000 m3. At the moment RM has a financial ability to hold a sufficient stock for several months. We are constantly amplifying our supplies so that our customers could make big orders without any advance booking.
RM company has put a lot of effort into the marketing and promotion of compatible products. One of the methods is participating in various issue-related Russian and International exhibitions. Every year our branded stands attract new potential customers. Below you may find a list of events RM took place in:
Business-Inform;

Remax Trade Show;

RechargRussia EXPO

RechargEast Trade Show;

«Telecom. Info. Bank. Office. Safety. — TIBO»;

KITEL;
We proudly inform you that in 2016 and 2017 at Business Inform exhibition our group of companies was honored during the "Grand ceremony of awarding the leading companies on the Russian market of consumables". RM Company and Profiline were highlighted as the leaders of the industry and received the award in nominated category "Quality Accent" two times in a row.
At the Remax Trade show the ProfiLine brand was the only trademark from Russia participating in the exhibition on equal basis with brands from other countries.
RM Company offers its' partners a full marketing support which contains dealer authorization program, retail-partnership program, merchandising, marketing campaigns for wholesalers and ultimate consumers. We have organized training sessions in several big Russian cities on ProfiLine and Colouring brands, we explained the advantage of compatible printing consumables, their particularities in wholesale and retail strategies, the profit of working with them, warranty services and advertising support.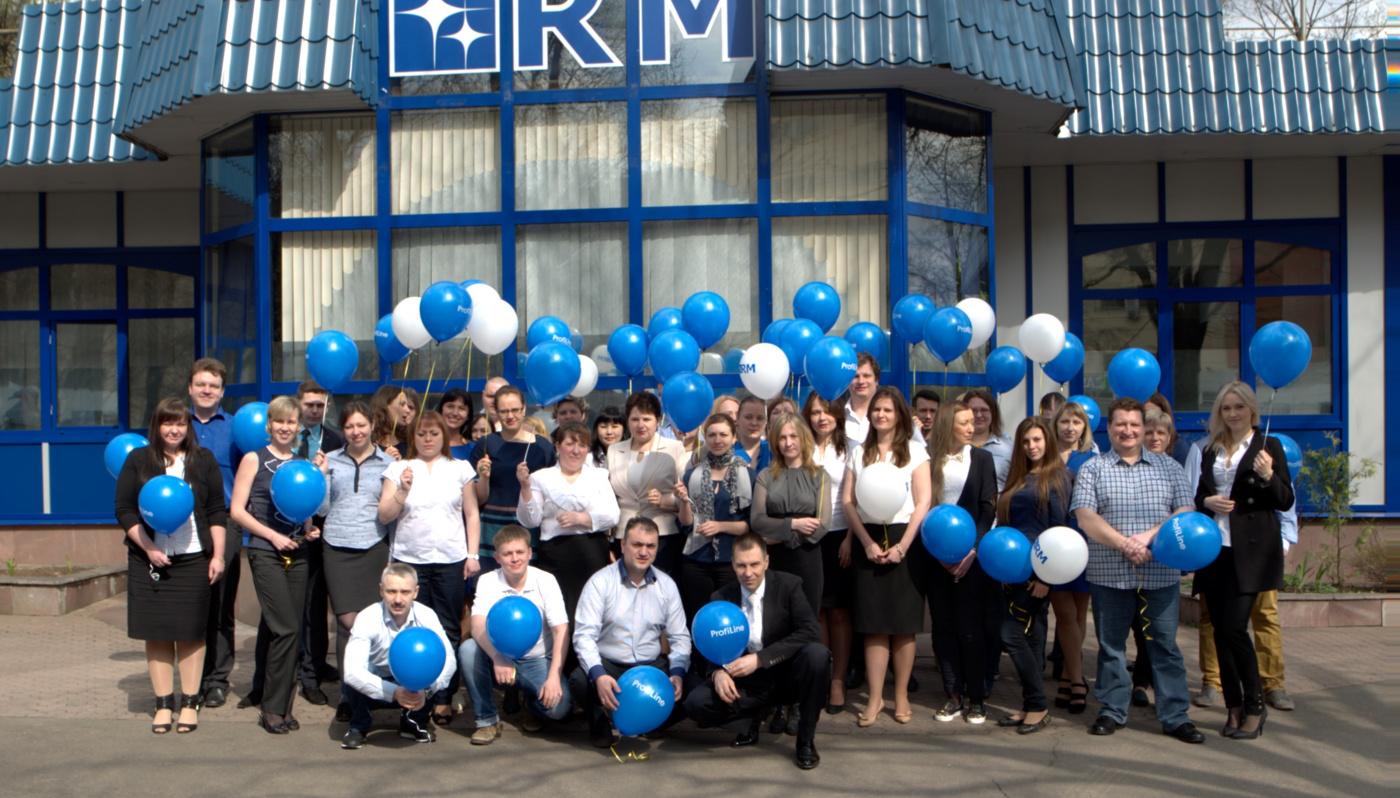 While developing our competitive advantages we actually implement the mission of our company – to create the most welcoming environment for the economic prosperity of our customers. In our work we obey the next rules: honesty, reliability and quality. Following the high corporative quality service standards, RM Company has gained a reputation of a faithful partner able to provide the customer with everything in time.
We always try to foresee our customers' wishes and meet their needs:

We permanently renew and replenish our stock;

You receive only high quality consumables;

Due to the effective teamwork your order will be processed within a short time;

Our stock capacity allows you to purchase items without pre-ordering;

You can make a reservation of products at our warehouse;

We offer a full marketing support of your sales: we supply our partners with advertising and POS-materials, organize campaigns, seminars and presentations;

You don't have to worry about the transportation, because our logistics service delivers to any region of Russia.
When you choose RM Company – you choose top quality, attractive prices and smart service.
You only make an order – we do the rest.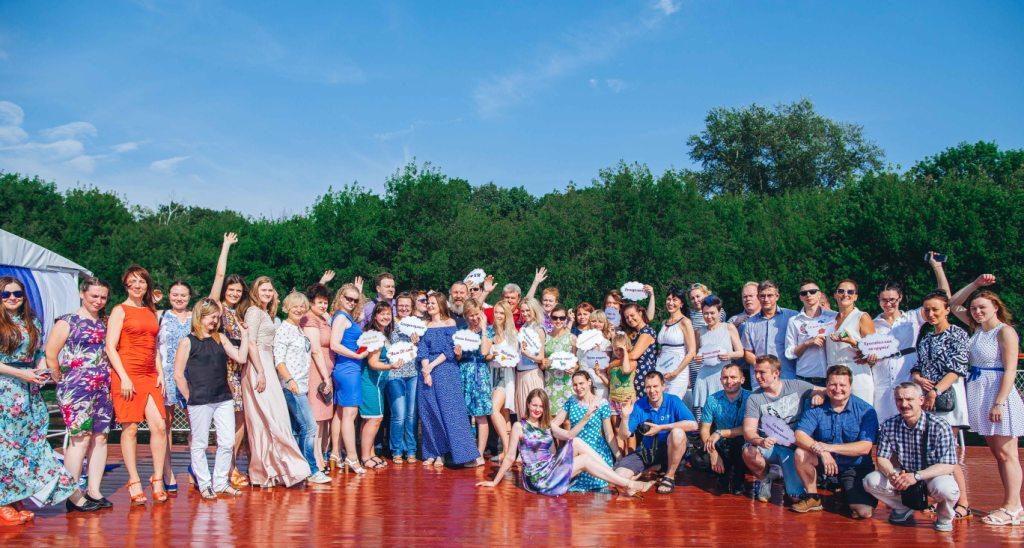 ---
Оur corporate video:


---
Our photo gallery :